Conservation Section Updated
As well as our digitisation work, Max Communications provides a comprehensive conservation service both pre-digitisation and for stand alone collections. We provide general and pre-digitisation collection and storage assessments and additionally carry out a broad range of conservation and remediation services for photographs, books, loose paper and other archival materials.
Please take a look at the newly updated conservation section Max's conservators can do for your organisation.
---
If you'd like to get in touch to find out more about our services please use the buttons below or call us on 020 8309 5445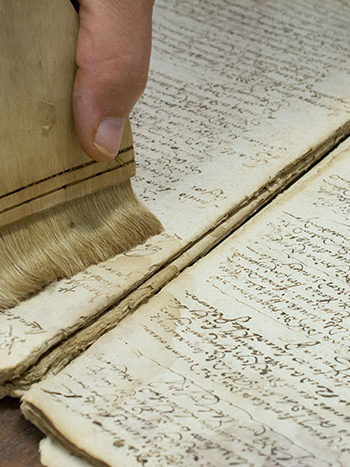 We use cookies on our website to give you the most relevant experience by remembering your preferences and repeat visits. By clicking "Accept All", you consent to the use of ALL the cookies. However, you may visit "Cookie Settings" to provide a controlled consent.
Privacy Overview
This website uses cookies to improve your experience while you navigate through the website. Out of these, the cookies that are categorized as necessary are stored on your browser as they are essential for the working of basic functionalities of the website. We also use third-party cookies that help us analyze and understand how you use this website. These cookies will be stored in your browser only with your consent. You also have the option to opt-out of these cookies. But opting out of some of these cookies may affect your browsing experience.