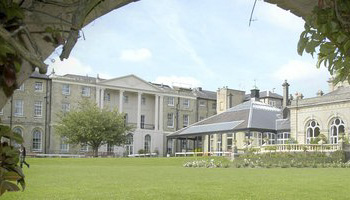 Podcast: Play in new window | Download
Royal Hospital for Neuro-Disability
04/04/2021
Chris Olver - Archivist

---
Chris Olver was brought on board as Archivist at the Royal Hospital for Neuro-Disability in 2018 after The National Archives judged the collection as being of national significance.
The hospital was established in 1854 and has managed to retain it's full set of patient records since it's foundation. Some of these patients spent years in residence and so these records provide a fascinating insight into the treatment of neurological conditions throughout the years.
Chris talks about the extensive work going into digitising this collection in order to widen access to the general public. There is an exhibition planned for this summer, taking place in the Capability Brown designed hospital gardens for the staff and patients, which will also be available online for the public to view.
Links
Website:
https://www.rhn.org.uk/about/heritage/archive-service/
Twitter:
https://twitter.com/RHNuk